X
Invista Aqui
Branding
Oct/2015
Client: Chapadão do Céu
Agency: Freelance
Construction and creative design based on submitted information from the government of the Chapadão do Céu city, Brazil.
"Invista Aqui" is a program to attract investments to the city showing the benefits and structure of the region. It was used the same colors of the city logotype, blue, green and yellow as primary colors and black and grayscale as secondary color in the composition of the palette.
The arrows as a symbol represent all investments targeted in one place, and at the same time the symbol has the idea of rotation that is the main objective of the logo, Everyone wins (city and investors).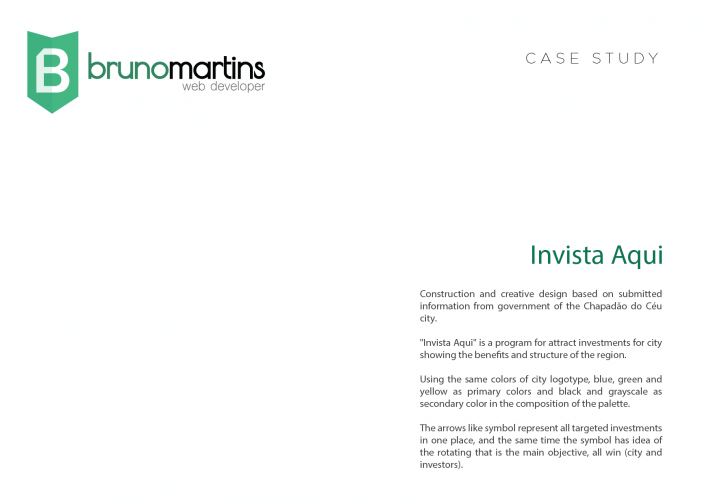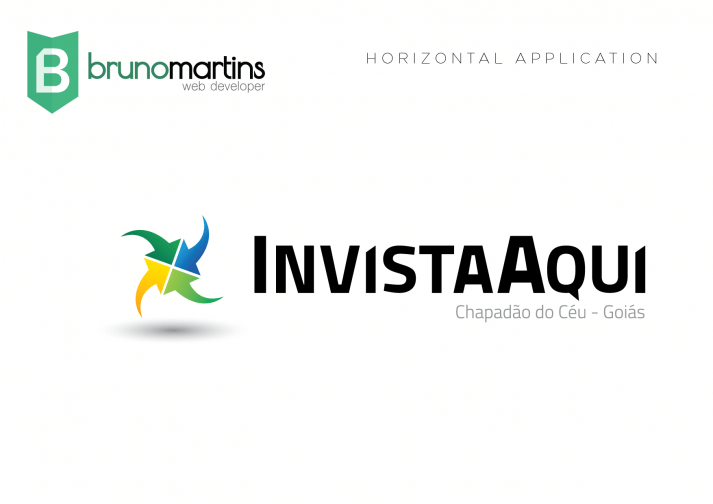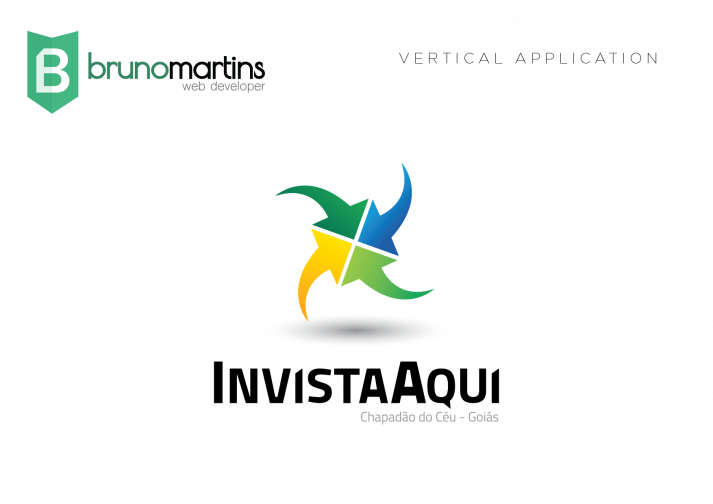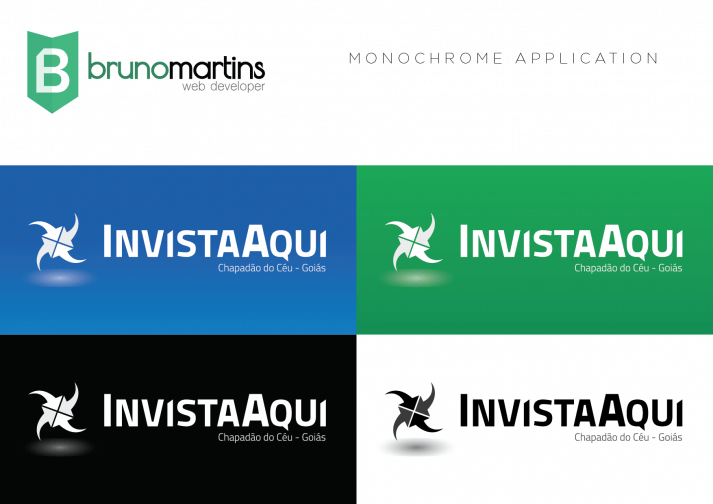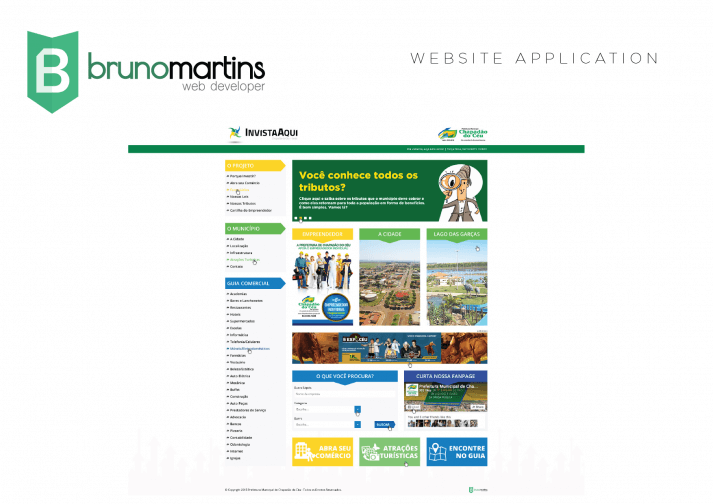 Tags: Invista Aqui, Chapadão do Céu, Goias, Brazil, creative, design, logo, investiments